Convention Bureau Gives Details on Expansion Plan
Thursday, January 15, 2015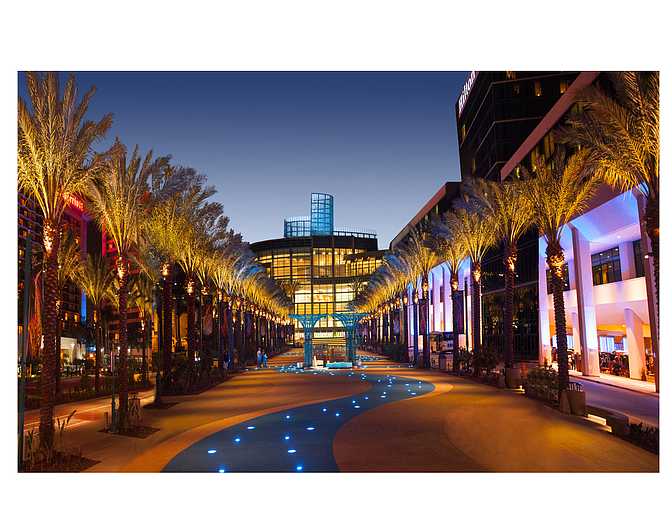 The Anaheim/Orange County Visitor & Convention Bureau on Wednesday detailed its $240 million expansion plan for the Anaheim Convention campus, which includes the Hilton Anaheim, Anaheim Marriott and Sheraton Park Hotel.
The project calls for an additional 200,000 square feet of exhibit, meeting and event space and an updated Grand Plaza that connects the hotels with the convention center.
The project will take place alongside renovations at the three hotels.
Renovations at the Hilton Anaheim include new carpet, wall vinyl, lighting and artwork in the corridor, as well as a new lounge with communal table and outlets, private chef's kitchen and a smart elevator.
The Anaheim Marriott recently completed a refresh on all guest rooms and corridors with new carpet and furniture, with a new restaurant, bar and social lounge, and updated lobby and outdoor spaces for networking and other events.
The Sheraton Park Hotel is upgrading technology to boost Internet speeds, as well as updating public space and guest room corridors with LED lighting. A new space will include carpeting, wall coverings, LED lighting and linen-less, hand-etched swirl patterned tables.