Bruxie Taps Brand Man as President
Thursday, January 15, 2015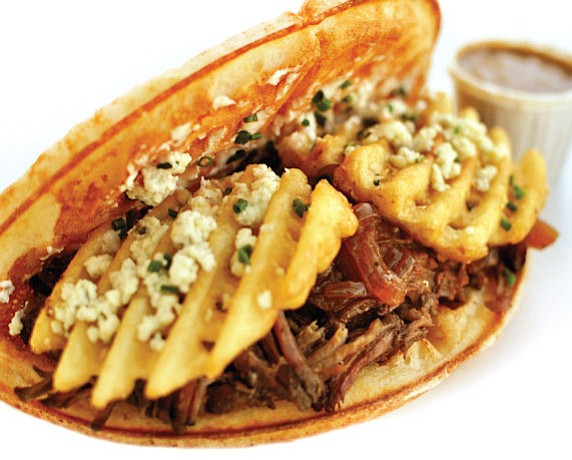 Anaheim-based Bruxie Gourmet Waffle Sandwiches named Dave Barrows its first president, according to a news report.
The move comes as Bruxie sets its sights on growth.
Barrows co-founded Airvision, a brand consulting company that has Il Fornaio and Denver-based Chipotle Mexican Grill among its clients.
Greenwich, Conn.-based private equity firm Catterton Partners bought a stake in Bruxie in October 2013.
The chain averaged about $2 million in revenue per restaurant at the time. It had six restaurants and said it would open four to six locations in 2014, with first-time locations in Dallas, Denver, and Los Angeles, a news report at the time said.
Bruxie added two, including one in Denver.
Most of the rest of its locations are in Orange County, with one in the Inland Empire and one in San Diego.
It wants to enter Los Angeles later this year.
Dean Simon and Kelly Mullarney founded Bruxie in 2010.