UCI Medical Center Chief to Retire
Wednesday, January 14, 2015
Share this article: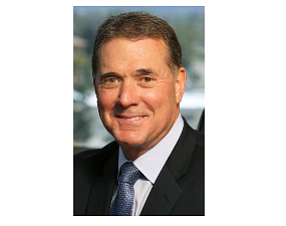 UC Irvine Medical Center Chief Executive Terry Belmont said today that plans to retire from the post on June 30.
Belmont served as the 411-bed teaching hospital's chief executive for six years. He succeeded Maureen Zehntner on an interim basis in 2009 and was elevated to the permanent spot a year later.
UCI Chancellor Howard Gillman said in a memo to staff members that he "will very shortly be forming a search committee" to find Belmont's successor. Gillman said UCI's yet-to-be identified vice chancellor for health affairs and dean of the School of Medicine would consult with him and the committee on the search.
Belmont said in an e-mail to colleagues that he has "spent my entire career in healthcare leadership and plan to continue to be involved in healthcare but not on a full-time basis."