Allergan, Actavis Deal Advances
Monday, January 12, 2015
Share this article: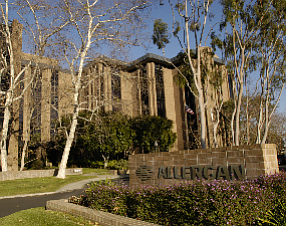 Irvine-based Allergan Inc. and Dublin-based Actavis Plc said the U.S. Federal Trade Commission granted early termination of a federal regulatory waiting period and set a 'shareholder-of-record' date for the $68 billion acquisition of Allergan by Actavis.
The FTC granted early termination of the waiting period under the Hart-Scott-Rodino antitrust legislation. This was one of the conditions of closing the acquisition, the companies said.
Allergan and Actavis also set Thursday, January 22, 2015 as the record date to determine eligibility to vote on the acquisition at special meetings of each company's shareholders.
Dates for those meetings have not been set.
Allergan was up 2% to $219.76 and a market capitalization of $65.5 billion in morning trading. Actavis was up 1.6% to $273 and a market capitalization of $72.4 billion.