Wet Seal Exploring Bankruptcy
Friday, January 9, 2015
Share this article: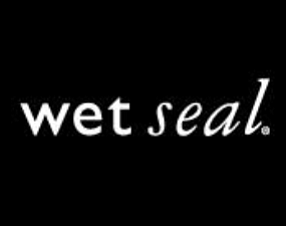 Wet Seal Inc. has hired restructuring lawyers and may file for bankruptcy as early as next week, sources familiar with the matter told the Wall Street Journal.
The Foothill Ranch-based retailer has reportedly hired Klee, Tuchin, Bogdanoff & Stern LLP in Los Angeles, a firm that focuses on bankruptcy cases.
Wet Seal on Wednesday said it's closing 338 stores and laying off 3,695 full- and part-time employees "after assessing its overall financial condition" and failing to "successfully negotiate meaningful concessions from its landlords." The retailer said it will continue to operate 173 stores and its e-commerce business.
It entered into a forbearance agreement with Hudson Bay Master Fund Ltd. on Jan. 3 after missing a payment on a $28.8 million loan.
Wet Seal shares were trading at 7 cents and a $5.6 million market value Friday morning. That's down from $2.50 per share and a $213.6 million market value about a year ago.