Habit Plans Middle East Expansion
Wednesday, January 7, 2015
Share this article: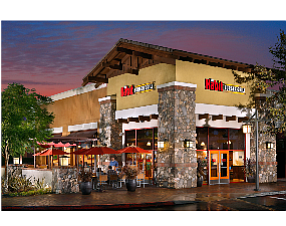 Irvine-based Habit Restaurants Inc. said it signed its first international expansion deal, an agreement with an area franchisor in the Middle East to develop 50 restaurants in six countries over the next 10 years.
Food Quest Restaurant Management LLC in the United Arab Emirates bought the exclusive rights to develop Habit Burger Grill restaurant locations in the UAE, Saudi Arabia, Qatar, Bahrain, Kuwait and Oman.
Food Quest franchises several restaurant concepts in the Middle East and North Africa. An affiliate is bringing Denny's restaurants to the region.
The deal with Habit works out to an average of five restaurants a year for the next decade. Habit currently has about 100 locations, and has said it wants to add about 25 to 30 new restaurants this year.
Its expansion plans in the U.S. call for additional company-owned restaurants in New Jersey and entry into the Washington, D.C. and Florida markets, along with franchise agreements for Las Vegas and Seattle, announced last year.