UCI Clean Energy Innovator Dies
Tuesday, January 6, 2015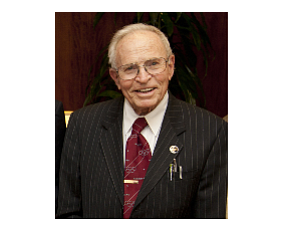 Former University of California-Irvine physics Professor Norman Rostoker died Christmas Day at the age of 89, the school said.
UCI called Rostoker a pioneer "of breakthrough clean nuclear fusion energy techniques" who first "established the theoretical foundation for the technology [then] turned his attention to its realization."
Rostoker worked at the University of California-San Diego and Cornell University in Ithaca, New York before joining UCI in 1972.
He's named as an inventor on 27 patents and also founded a company called Tri Alpha Energy to help develop clean, fusion-based energy sources, the school said.
Shimon Eckhouse, A former student of Rostoker's who founded several companies called the late researcher, "a tenacious entrepreneur."
"I am forever grateful for his kind tutelage," said Toshiki Tajima, another former student, who holds UCI's Norman Rostoker Chair in Applied Physics and is chief science officer at Tri Alpha Energy, in Foothill Ranch.
He "was a creative, brilliant thinker [who] created a legacy that will impact humanity far into the future," said Kenneth Janda, UCI physical sciences dean and professor. He said Rostoker's research put UCI's physics and astronomy department "at the forefront of fusion research."
Rostoker was married for 65 years to Helen Corinne Rostoker, who died last year.