OC Investor Takes Fast-Casual Stake
Tuesday, January 6, 2015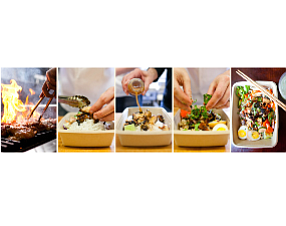 An Orange County investor has taken "a significant minority stake" in a fast-casual restaurant chain based in the Silicon Valley, a spokesperson for the investor said.
The investor is the Horowitz Group, a family office in Laguna Niguel, which bought part of Asian Box Holdings Inc. in Palo Alto, according to a press release.
Asian Box is a "healthy Vietnamese street food" fast-casual chain with five locations: three in Northern California and two in Los Angeles County. The chain was cofounded in 2012 by Frank Klein, chief executive, and Grace Nguyen, executive chef. Its menu is based on fresh-made, authentic recipes from Nguyen's childhood.
Horowitz Group's President Adam Horowitz will join Asian Box's board of directors.
The family office said it has been an early stage investor in various food and restaurant companies, including the now publicly traded Sprouts Farmers Market Inc., based in Phoenix.