Kia Leads OC Auto Brands on December Sales
Tuesday, January 6, 2015
Share this article: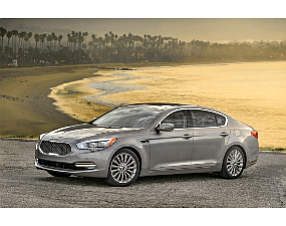 Kia Motors America Inc. in Irvine surpassed the national pace of sales of new vehicles in December, scoring the biggest percentage gain among Orange County-based auto brands.
Overall vehicle sales throughout the U.S. rose 10.8% last month to about 1.5 million, according to New Jersey-based market researcher Autodata Corp. Its numbers showed auto dealers sold 16.5 million vehicles last year, a 5.9% increase from 2013 and the highest total since 2006.
Kia had its best-ever December, with sales of 45,587 vehicles, up 35.6% from same period in 2013. The automaker sold 580,234 vehicles for all of 2014, an 8.4% year-over-year increase.
Hyundai Motor America in Fountain Valley sold 64,507 vehicles in December, a 2.4% increase from the same period last year. The automaker's sales for 2014 were slightly up—0.7%—with 725,718 cars and SUVs sold in U.S.
Mazda North American Operations in Irvine reported an 8% uptick in sales last month, with 24,808 vehicles. It sold 305,801 vehicles in 2014, up 7.7 % from 2013. It was the best year on a unit basis since 1994, when Mazda sold 375,416 vehicles.
Cypress-based Mitsubishi Motors North America Inc. sold 6,545 vehicles in December, up 1.9% from December 2013. It was the automaker's 10th consecutive month of year-over-year sales increases. Mitsubishi sold a total of 77,643 vehicles for the year, a 24.8% increase from 2013.