Taco Bell to Expand in Japan
Thursday, February 26, 2015
Share this article: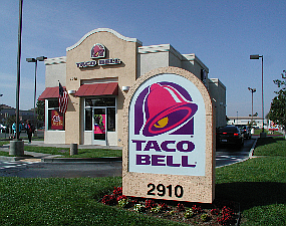 A Tokyo-based restaurant operator said it would open franchises of Irvine-based Taco Bell Corp. in Japan.
A Wall Street Journal report said these would be the first Taco Bell locations not on U.S. military bases there.
Neither noted the number of restaurants planned or the timeframe for opening them.
Asrapport Dining Co. Ltd. runs 429 restaurants in Japan that include Japanese-style pubs—called "izakaya"—and barbecue outlets—called "yakiniku."
"Our main business … is dinner-time pub-style restaurants," said Asrapport Chief Executive Shusaku Higaki in a statement. The deal with Taco Bell, "will enable us to create a new [quick service restaurant] category by cultivating the strong latent demand for Mexican-inspired foods within Japan."
According to its statement the company wants to operate restaurants of various kinds and price points, and get into food manufacturing.
The Wall Street Journal said Japan has many burger and pizza fast food chains but few Mexican-themed ones.
A second report noted that Taco Bell had expanded in Japan in the 1980s, and later pulled out, except for the locations on U.S. Military bases.
Taco Bell operates more than 6,000 restaurants worldwide—the vast majority in the U.S.—and has said it wants to grow its numbers overseas.
The company is a unit of Louisville, Ky.-based Yum Brands Inc.