Pac Merc Adds Directors
Friday, February 20, 2015
Share this article: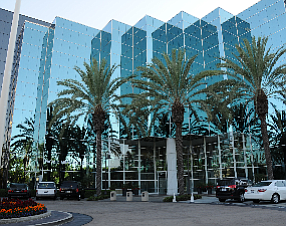 Pacific Mercantile Bancorp has added two directors to its board, including the head of Aviation Capital Group Corp., a subsidiary of Newport Beach-based Pacific Life Insurance Co.
The Costa Mesa-based bank now has 12 directors.
Denis Kalscheur has been chief executive of Newport Beach-based Aviation Capital for about two years. The commercial aircraft leasing firm provides 250 commercial jets to more than 90 airlines around the world. It had $736 million operating-lease revenue and $76 million in profit in 2013.
Kalscheur previously worked at Pacific Life as senior vice president and treasurer. His banking experience includes serving as chairman of College Savings Bank and as a member of the Risk Advisory Board for the Federal Home Loan Bank of Topeka. He also was president of Elsinore Aerospace Services Inc. in El Segundo and chief financial officer of AirCal, among other positions.
Pacific Mercantile also tapped Romir Bosu as a director. Bosu founded financial technology management firm Compushare, which was acquired by D+H, a Canadian financial technology company.
Bosu last year founded Nadavon Capital Partners in Newport Beach and acquired New York-based financial audit firm Accume Partners.
Pacific Mercantile is among the largest banks with headquarters in Orange County. It had about $1.1 billion in assets, including $824 million, as of Dec. 31. It's part of the portfolio of Irvine-based Carpenter Community BancFund. Ed Carpenter, who heads the bank holding private equity fund, is chairman of Pacific Mercantile.