McCulley Leaves Pimco
Friday, February 20, 2015
Share this article: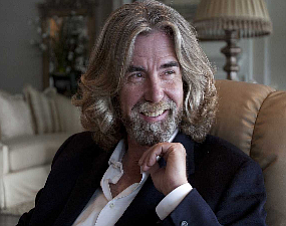 Paul McCulley has stepped down as chief economist and managing director at Newport Beach-based Pacific Investment Management Co.
McCulley joined Pimco in May, a few months after the resignation of former Chief Executive Mohamed El-Erian.
McCulley was recruited to the investment house by Bill Gross, cofounder of the company and former chief investment officer. Gross himself left the firm in September to join smaller rival Janus Capital Group Inc.
"I accepted this position, as I said at the time, to work side-by-side with Bill Gross, as economic counselor, doing the three things that I love: think, write and speak macro," McCulley said in a statement. "My mission here is complete. I will continue doing the things I love in other spaces, possibly in the academic arena. Pimco will always be Camelot in my heart."
The latest Pimco stint was McCulley's third. He was a money manager in the early 1990s for a couple of years, before leaving to work for UBS. He returned in 1999 as a portfolio manager and left in 2010.
McCulley's departure followed Pimco's announcement 10 days ago that it has tapped former Morgan Stanley chief economist Joachim Fels as a managing director and global economic adviser. Pimco also recently hired former White House economic adviser Gene Sperling as a consultant.
Pimco is among the largest investment management firms globally. It had about $1.7 billion in assets under management as of the end of last year. It's headed by Chief Executive Douglas Hodge and Group Chief Investment Officer Daniel Ivascyn.