Simon Scholars, Chapman Join Forces
Wednesday, February 18, 2015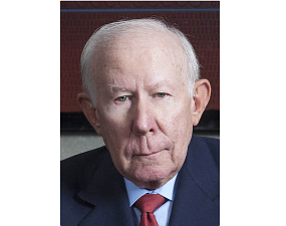 The Simon Foundations in Newport Beach and Chapman University in Orange plan to offer scholarships to four high school students a year to major in science, technology, engineering and math (STEM) disciplines.
The Simon STEM Scholarship Program plans to select four juniors at Orange High School each year based on their grade point average and college plans, and provide them with a computer, academic support and research experience.
The program would then offer a full scholarship for four years tuition and room and board at Chapman, or annual scholarships of $16,000 each to attend another college or university.
Full-time tuition and room and board at Chapman in 2014 was about $58,000, according to its website.
"Growth in STEM jobs accounts for 80 percent of the fastest growing occupations in the U.S.," said Ron Simon, founder of the Simon Foundations, in a statement.
The program expects to have 24 Simon Scholars chosen by the year 2020—16 enrolled in college and eight in high school—with funding commitments of about $1 million a year.
Applications for the new program have begun for students who will be high school juniors this fall.
The Simon Foundations have a current Simon Scholars program similar to the new program at Chapman, in which high school juniors can receive aid awards valued at about $30,000 a year and study in any discipline, which the organization plans to continue, according to a spokesperson.
Ron Simon founded Newport Beach-based RSI Holding LLC, a holding company that includes a homebuilder and home products manufacturers.
He ranked No. 17 on the Business Journal's 2014 list of the wealthiest Orange County residents, with a fortune estimated at $825 million.