ReShape Raises More Money
Wednesday, February 18, 2015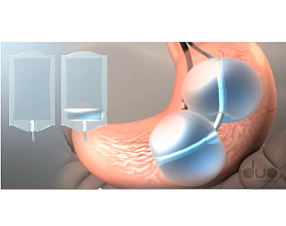 San Clemente-based device maker ReShape Medical Inc. raised $6.75 million in debt financing, according to a Securities and Exchange Commission filing.
The latest round brings the company's total raised to more than $46.5 million since its inception. ReShape said earlier this month that it raised $1.5 million in debt financing.
Privately held ReShape makes the Duo balloon device, which is inserted endoscopically into a patient's stomach to assist in weight loss.
Duo is approved in Europe and is under Food and Drug Administration review here. It's a cash-pay procedure that ReShape officials say is an alternative to more invasive weight-loss surgeries.