BJs Revenue, Income Up
Wednesday, February 18, 2015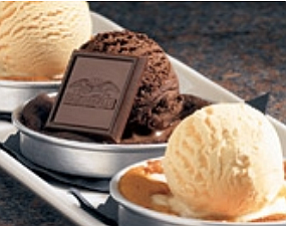 Huntington Beach-based BJ's Restaurants Inc. said its fourth-quarter and full-year revenues and profits increased compared with the same periods in 2013.
The casual dining chain reported quarterly revenue of about $214 million, up 7% compared with the same period last year. Fourth quarter income was more than $8 million, or 31 cents a share, 16 times higher than the $500,000, or 2 cents per share, for the same period in 2013.
BJ's said full-year revenue was about $845 million and income more than $27 million, up 9% and 30%, respectively.
Same-store sales for the year were down 0.8% but increased in each of the last two quarters, including by 1.2% in this most recent three-month period, BJ's said.
Restaurant-level margins increased to 18.4% on lower expenses, the company said.
President and Chief Executive Greg Trojan attributed the positive results to the upward same-store sales trend and operating efficiencies.
"The operating and financial momentum established in fiscal 2014 has positioned us for further growth and fiscal 2015 sales are off to a solid start," he said in a statement.
BJ's reported results after markets closed Wednesday. In midday trading Thursday, shares were up about 17% to a $1.4 billion market cap.