Masimo Beats on Q4
Tuesday, February 17, 2015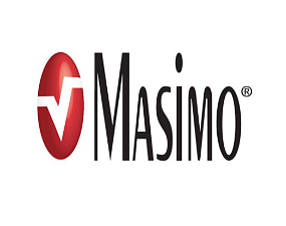 Irvine patient monitor maker Masimo Corp. reported financial results after markets closed Tuesday that surpassed Wall Street expectations.
Masimo's profit came in at $21.2 million, 128% higher than 2013's fourth quarter and better than analysts' projection of $19.7 million.
Fourth-quarter revenue grew 14% to $161.8 million, slightly above Wall Street forecasts of $159.4 million.
Masimo's profit totaled $74.4 million on revenue of $556.8 million for the full year.
The device maker also gave a full-year 2015 forecast.
Masimo said it expects some $69.1 million in full-year profit. The device maker said that number included an estimated $7.9 million reduction because of unfavorable foreign currency exchange rates.
Analysts expect Masimo's profit to come in at $75.5 million. Analyst estimates generally exclude charges or special items.
Masimo sees 2015 total revenue of $605 million, below Wall Street's estimate of $624.7 million.
In midday trading Wednesday, Masimo shares were up about 7% to a market value of about $1.6 billion.