OC Firms Score at SIMA
Friday, February 13, 2015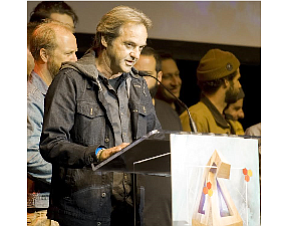 Orange County brands dominated the Aliso Viejo-based Surf Industry Manufacturers Association's 12th annual Image Awards Thursday evening, winning in the nine out of 13 categories.
The event attracted more than 700 professionals from action sports apparel, footwear and accessories companies and specialty retailers to the City National Grove of Anaheim.
SIMA also honored surf shops that have been in business for 50 or more years. The inaugural Gold Wave Award went to Froghouse in Newport Beach, Harbour Surfboards in Seal Beach, Hobie in Dana Point, Jack's Surfboards and Katin in Huntington Beach, and 15 other retailers across the country.
SIMA's Humanitarian Award was presented to the Sun Diego retail chain, which along with its customers raised the most funds for StokesMe, a non-profit organization that supports surfing-related charities.
Image Awards winners by category:
Women's Marketing Campaign: "My Bikini" by Rip Curl in Costa Mesa
Men's Marketing Campaign: "Volume 7: Rocketship to Reykjavik" by Roark Revival in Laguna Beach
Accessory Product: Socks by Stance Inc. in San Clemente
Footwear Product: Surf Siders by Vans Inc. in Cypress
Men's Boardshort: Mod-Tech by Volcom
Women's Swim Brand: Beach Riot in Costa Mesa
Women's Apparel Brand: Volcom
Men's Apparel Brand: Vans
Breakout Brand: Vissla in Aliso Viejo
Wetsuit, and Environmental Product: Yulex Nexkin Wetsuit by Patagonia Inc. in Ventura
Hardgoods Accessory Product: FCSII Essential Series Fin Collection by FCS in San Diego
Surfboard: The Average Joe by Channel Islands Surfboards in Santa Barbara