Taco Bell to Marketing Top 10
Tuesday, February 10, 2015
Share this article: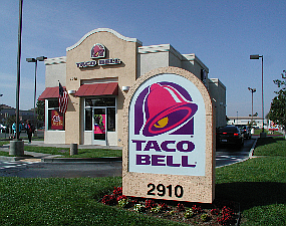 Fast Company magazine in New York named Taco Bell Corp. to its top-10 list of most innovative companies of 2015 in advertising and marketing.
The Irvine-based fast food chain ranked No. 5 for, "nailing the millennial voice … Taco Bell just keeps getting better at connecting with, rather than just pandering to, those coveted Youngs."
The magazine praised the company's breakfast ad campaign featuring real-life men named Ronald McDonald, its product innovations such as Doritos Locos Tacos, and the October upgrade of its mobile ordering app, "an event that was met with the kind of media attention that normally attends the latest launch out of Silicon Valley."
Los Angeles–based ad agency 72 and Sunny, Denmark's Lego Group and Adam & EVEDDB in London, placed in the top three spots on the list, respectively.
Fast Company focuses on innovation in technology, ethical economics, leadership and design. It publishes similar lists highlighting architecture, automotive, non-profit, fitness, media and other industries.