Report: Del Taco Near Sale
Tuesday, February 10, 2015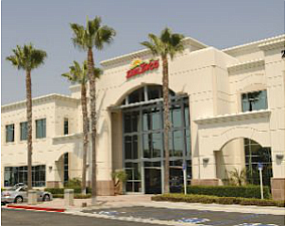 Lake Forest-based Del Taco LLC may be bought as early as this week by Chicago-based Levy Acquisition Corp., according to Reuters.
The news agency cited unnamed sources that said the Mexican-style fast food chain could sell for as much as $500 million, including debt.
Del Taco is owned by several private equity firms including Goldman Sachs Mezzanine Partners, Charlesbank Capital Partners and Leonard Green & Partners LP.
The chain has about 550 restaurants in 16 states with $622 million in annual sales. Most locations are in the western United States, but it recently announced its entry into the northeast, and said it would grow its number of restaurants in the southeast, as well.
The news agency described the possible buyer as the "acquisition vehicle of Chicago restaurateur Larry Levy." The blank check company raised $150 million for restaurant and hospitality-related acquisitions in a 2013 initial public offering.
Levy had recent market value of about $47 million.
Restaurant company valuations have been high of late, with initial public offerings last year by Irvine-based Habit Restaurants Inc. and Costa Mesa-based El Pollo Loco Holdings Corp.
New York-based burger chain Shake Shack Inc. saw its shares more than double following its initial public offering in January.
Larry Levy cofounded Levy Restaurants, which operates concession stands at baseball stadiums including the Chicago Cubs' Wrigley Field and the Chicago White Sox's U.S. Cellular Park, and owns Chicago restaurants.