Kofax to Halt London Trading
Monday, February 9, 2015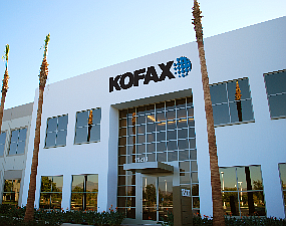 Irvine-based business software maker Kofax Ltd. will delist its shares on the London Stock Exchange next month, the company announced today.
Directors approved the measure early this morning at a special general meeting in London, citing the company's aim to to reduce "on-going costs" and "simplify administrative and regulatory requirements."
The company expects to save at least $750,000 annually by delisting its shares on the U.K.'s top exchange, where it has traded since 1996.
It said the delisting and cancellation of traded shares on the LSE will take place around March 31.
The decision was expected, considering more than 75% of the company's common shares are held by U.S. shareholders, board members and investors and the majority of its trading volume is on the Nasdaq Global Select market.
Kofax began trading on the tech-heavy U.S. exchange in December 2013 under the symbol KFX, raising $11 million in an initial public offering. It has since maintained dual listings.
The move further distances the company from its U.K. roots and signifies a long-held intention to build a presence and awareness among U.S. investors.
The company moved its operational base from London to Irvine in 2009.
Its scanning software is used by businesses to streamline the flow of information, eliminate paper, speed productivity, reduce costs and improve customer service.
Kofax' annual revenue is about $290 million.
Its shares on the Nasdaq are down about 1.1% in early afternoon trading to a market value of about $624.2 million.