Hotel Sales Spike in 2014
Monday, February 9, 2015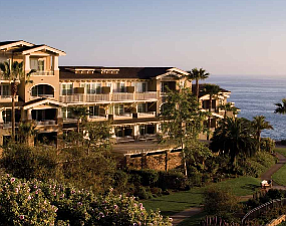 The number of hotels sold in Orange County more than doubled and their dollar value increased five-fold in 2014 compared with a year earlier, according to Irvine-based hospitality consultant Atlas Hospitality Group.
The company's hotel sales survey data shows 30 local hotels sold for $815.5 million last year compared with 14 for $131.5 million in 2013.
The price per room grew 47% from about $112,600 to about $165,100, Atlas said.
"The market caught up to the sellers' expectations in Orange County last year," said Alan Reay, chief executive of Atlas Hospitality Group.
Excluding the sale of the St. Regis Monarch Beach in Dana Point for $317 million, or about $800,000 per room, transactions still doubled and dollar value more than tripled.
2015's numbers got off to a big start recently with the news that the 250-room Montage Laguna Beach sold for $360 million, a little more than $1.4 million per room, to Chicago-based Strategic Hotels & Resorts Inc.