Chapman Pharmacy School Gets Initial Accreditation
Friday, February 6, 2015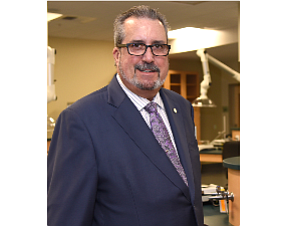 Chapman University said its new School of Pharmacy earned "precandidate" accreditation by the Chicago-based Accreditation Council for Pharmacy Education.
The accreditation means Chapman's doctor of pharmacy program can admit students in September with this first-level accreditation in hand. It plans an initial class of 60 students, 80 more in 2016, and 100 students per year in 2017 and following years.
The new school is "central to our strategic plan to build a broad-based graduate health science program in Orange County," said Ron Jordan, founding dean of the pharmacy school.
The council will monitor and review Chapman's work in stages through 2018, when the first class of students graduate. The school aims to eventually gain full professional accreditation.
This accreditation by a professional accrediting agency focused on pharmacy education augments the new school's general accreditation by the Western Association of Schools and Colleges.
Chapman University is in Orange. The pharmacy school is at its health sciences campus in the Irvine Spectrum area.