Wienerschnitzel Hires CMO
Thursday, February 5, 2015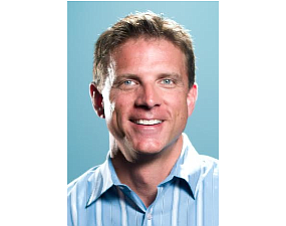 Irvine-based fast food hot dog chain Wienerschnitzel said it named Doug Koegeboehn chief marketing officer.
Koegeboehn comes from Santa Ana-based DGWB Advertising and Communications, Wienerschnitzel's advertising agency of record.
The company said he "will lead brand, marketing, digital, menu, and overall communications strategy efforts" and "oversee the newly-formed visionary department."
The department is "a forward-thinking marketing division" that wants to attract younger customers to the chain's restaurants; in recent years the average age of a Wienerschnitzel customer has risen to the mid-40s, according to some reports.
The department was launched last year as part of the company's overall marketing efforts, under the direction of J.R. Galardi, son of late company founder John Galardi.
A company spokesperson said Koegeboehn replaces former Vice President of Marketing Tom Amberger, who retired in December.
Koegeboehn will oversee "all aspects of marketing, including the new visionary department which is still led by J.R. Galardi," the spokesperson said.