Blizzard Posts Strong Q4 on WoW Expansion Release
Thursday, February 5, 2015
Share this article: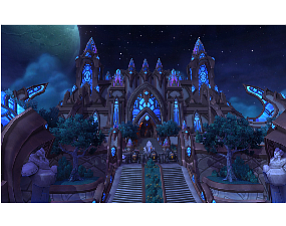 Irvine-based video game maker Blizzard Entertainment Inc. reported a strong fourth quarter after the close of intraday trading Thursday, with revenue and operating profits rising.
Blizzard, a unit of Santa Monica-based Activision Blizzard Inc., posted revenue of $531 million, up 85% over a year ago.
Operating income topped $208 million, up 123.6% from a year earlier.
Online subscriptions, its largest source of revenue derived from the World of Warcraft franchise, rose 94% from a year ago to $685 million.
The strong gains were fueled by the November release of its latest WoW expansion, "Warlords of Draenor," which sold more than 3.3 million copies in its first 24 hours on the market. The hot start pushed the company's subscription base past 10 million players, a milestone it hasn't hit in years.
The popular fantasy role-playing game has had gradual subscriptions declines over the years as gamers spend more time and discretionary dollars on other forms of entertainment.
Blizzard's first free-to-play title, the collectible card game "Hearthstone," is another hit with Blizzard faithful, topping more than 25 million users since its March release. The game is estimated to bring in about $40 million per quarter through gamers pouring in real money to purchase special card sets and accessories to boost performance.
For the year, Blizzard reported revenue of $1.72 billion, up 53% from 2013. Operating income topped $756 million, up 101%.
The strong quarterly performance helped parent Activision beat Wall Street profit expectations, though revenue missed estimates.
Activision profits hit $698 million, beating analyst forecasts of $632.7 million. The company reported revenue of $2.21 billion, narrowly missing Wall Street's target of $2.24 billion.
For the year Activision posted revenue of $4.81 billion, up 10.8% from 2013. Adjusted profits topped $1.05 billion, up 5.8%,
Digital revenue hit a record $2.2 billion, or 46% of total revenue.
Activision shares are down more than 7.2% in after-hours trading to a market value of $15.69 billion after the company indicated that revenue and profits are expected to dip this year, "given the significant weakening of foreign currencies versus the U.S. dollar."