TTM Beats on Q4, Gives Outlook
Wednesday, February 4, 2015
Share this article: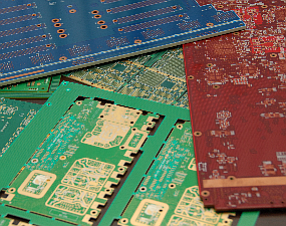 Costa Mesa-based printed circuit board maker TTM Technologies Inc. after the close of intraday trading Wednesday reported fourth quarter revenue and adjusted profits that beat Wall Street expectations.
The company posted sales of $390.9 million, up 6.7% from a year ago and beating analyst forecasts of $380 million.
Adjusted profits topped $23.2 million, up 4.8% from a year earlier. Wall Street was expecting an adjusted profit of $20.8 million.
TTM makes circuit boards for the communications, industrial, medical and consumer electronics sectors.
For the year, the company reported sales of $1.32 billion, down 3.1% from 2013.
TTM also provided an outlook for the current quarter and an update on its pending $927 million acquisition of St. Louis rival Viasystems Group Inc.
The company projects $310 million to $330 million in revenue, which is on the high end of analyst estimates of $311 million.
Net income is projected to be $5 million to $10 million.
Wall Street is looking for net income of $7.5 million.
Chief Executive Tom Edman said the company has received shareholder and international regulatory approval for the Viasystems buy but has not received a signoff by the U.S. Federal Trade Commission and the Committee on Foreign Investment in the U.S.
The similarly sized companies would combined be by far the largest printed circuit board maker in the U.S. and among the biggest in the world, with about 30,000 employees and 28 manufacturing plants serving the automotive, aerospace and defense, medical, industrial, cellular phone, and networking/telecom markets.
The combined sales of TTM and Viasystems would be about $2.5 billion, just behind No. 1, Tokyo-based Nippon Mektron Ltd., according to public filings and data from market researcher Prismark Partners LLC in New York.
The acquisition is expected to close in the next few months. It would come more than two years after Viasystems bought Anaheim-based circuit board maker DDi Corp. for $268 million, ending DDi's 12-year stint as a Nasdaq-listed stock.
TTM shares were flat in after-hours trading Wednesday, then jumped about 10% in midday trading Thursday to a market value of $647 million.