SA Security Firm Grows Retail Side
Wednesday, February 4, 2015
Share this article: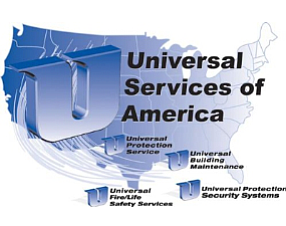 Santa Ana-based Universal Protection Service has acquired two guard services companies to expand its retail mall business.
It bought Marietta, Ga.-based Valor Security Services and its Brantley Security Services division, on undisclosed terms.
Valor and Brantley are part of SMS Holdings Corp. in Nashville, Tenn. SMS operates various other portfolio companies, including Service Management Systems, which provides maintenance services to public facilities, and PrimeFlight Aviation Services, which provides security services at airports and aboard aircrafts.
Valor and Brantley work with more than 350 retail, office, hospitality and other properties throughout the U.S. and in Puerto Rico. They combine for about $130 million in annual revenue. They have about 5,000 employees in 20 or so branch locations in the Midwest and on the East Coast.
Universal Protection is part of Santa Ana-based Universal Services of America, which is among the largest security companies in the U.S.
Universal Services also is one of the largest employers in Orange County, with about 3,600 workers here and 50,000 overall. It has about $1 billion in annual revenue.
The recent acquisitions make Universal Protection "the single largest retail security provider in the U.S.," said Steve Jones, chief executive of Universal Services.