Allergan Beats Analysts' Expectations
Originally published February 4, 2015 at 2:53 p.m., updated February 5, 2015 at 11:49 a.m.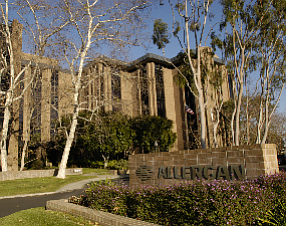 Irvine-based Allergan Inc. Wednesday reported fourth-quarter financial results that beat expectations.
The maker of Botox and other drugs is awaiting a final approval of a cash-and-stock buyout by Actavis PLC in a deal currently valued at about $68 billion.
Allergan earned a fourth-quarter profit excluding restructuring charges of $662.7 million, up 61% from a year ago and above analysts' expectation of $558.9 million.
With charges, Allergan's profit came in at $539.9 million.
The company said its product net sales, which are slightly lower than total sales, rose 14% to $1.9 billion, in line with analysts' projections.
Allergan posted a profit of $1.5 billion on product net sales of $7.1 billion for the full year.
Allergan did not provide earnings or sales guidance for the current quarter or 2015, citing the pending acquisition by Actavis.
Allergan shares were up slightly in after-hours trading Wednesday, then rose about 2% more in early Thursday trading to a market value of about $67 billion.