Mitsubishi January Sales Pace Strong
Tuesday, February 3, 2015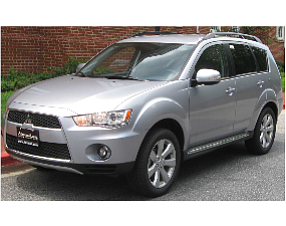 Orange County-based automakers posted year-over-year sales gains in January, according to New Jersey-based market researcher Autodata Corp. Mitsubishi Motors North America Inc.—the smallest among the four—was the only one that beat the national pace of sales of new vehicles.
U.S. auto sales rose 13.7% last month to about 1.15 million and are on track to reach 16.6 million for the year.
Hyundai Motor America in Fountain Valley sold 44,505 vehicles nationwide, a 1.1% increase over last January.
Kia Motors America Inc. in Irvine sold 38,299 vehicles, a 3.5% uptick.
Mazda North American Operations in Irvine reported a 7.7% increase, with 22,271.
Cypress-based Mitsubishi sold 6,493 vehicles, up 33.4%.
"After finishing 2014 with sales up nearly 25 percent over the previous year, we are off to a phenomenal start in 2015," Mitsubishi's Executive Vice President, Don Swearingen, said in a statement. "The Mirage had its best-ever sales month, Lancer sales are up significantly, Outlander Sport continues to lead the way and Outlander maintains solid sales traction."