JWA 2015 Numbers Keep Rising
Tuesday, December 29, 2015
Share this article: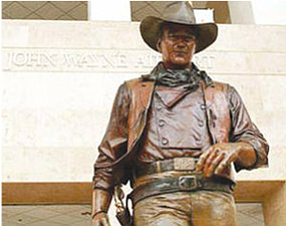 John Wayne Airport processed nearly 877,000 passengers in November, a year-over-year increase of more than 100,000, or 14%.
The county's airport saw almost 3,500 flights in the month, up 11.5% from last November's 3,129.
International passengers grew 81% to about 34,000, and the number of flights increased 66%.
The three busiest airlines at JWA in November were Southwest with about 431,000; American with about 137,000; and United with 111,000.
Year to date John Wayne passenger totals were up about 8% to 9.3 million.
If this month's results hold steady with 2014's December total of 803,000, its annual passenger total for 2015 will top 10 million—the first time the airport has ever hit that number. The previous high was 9,980,000 passengers in 2007, the year before the recession.