Retiring Longtime Mazda Exec Replaced
Monday, December 21, 2015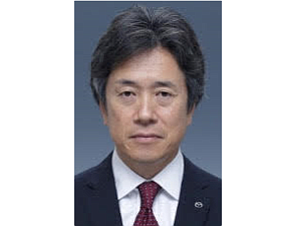 Mazda North American Operations in Irvine appointed Masahiro Moro its new president and chief executive to replace Jim O'Sullivan, who will retire from the company on Jan. 1.
Moro is a managing executive officer of Mazda Motor Corp. in Japan.
"I could not be more sad to see Jim leave," Mazda Motor Corp. President and Chief Executive Masamichi Kogai, said in a statement. "Since 2003 he has taken the lead in driving sales and building the brand in he USA and Mexico. Over the years, both MNAO and Mazda itself have been through some difficult times, but Jim has consistently shown strong leadership throughout. With a focus on creating a strong relationship with dealers, he built the sales network we have today in the U.S. and Mexico and led MNAO to increase both sales and profitability and raise the image of the Mazda brand."
Mazda said O'Sullivan is the longest-serving senior executive of any car company in the U.S. He said he's "proud of what my team has achieved, and I know that I leave Mazda in a better place than it was when I joined. I turn over the reins to Masa Moro, and will follow the company as it goes from success to success in the future. I don't know how the next chapter in my life will read, but it's time for me to spend time with my wonderful wife, my children and my grandchildren."
Moro, 55, will be responsible for overseeing the company's operations in the U.S., Mexico, Puerto Rico, and the U.S. Virgin Islands, including sales, marketing, parts and service, logistics, communications and customer support. He will move to Southern California but will also continue in his role as the managing executive officer for the parent company, overseeing global marketing strategy.
Moro joined Mazda in 1983 and has worked in various sales and marketing roles, including two years as general manager of the global marketing division before joining the European operation in March 2004. He also served as director of Mazda Australia from May 25, 2012 to July 31, 2013.