County Unemployment Rate Down
Friday, December 18, 2015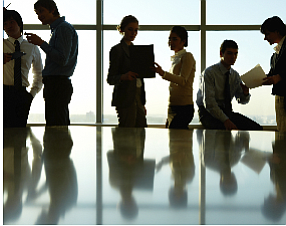 Orange County's unemployment rate dropped slightly in November, when several job sectors added positions in the runup to the holiday shopping season.
The rate dipped from 4.3% in October to 4.2% last month as the county added 11,600 jobs, ending the month with 1,570,500.
The total reflects a 1% year-over-year growth rate, or roughly 39,000 jobs.
California's unemployment rate, not seasonally adjusted, was 5.7%. The nationwide rate was 4.8%, down from 5.5% a year earlier.
Seasonally adjusted figures, which are more widely reported, show that California's jobless rate was 5.7% and nationwide, 5%.
In Orange County, trade, transportation and the utilities sector reported the largest monthly increase, adding 6,800 jobs. Seasonal gains in retail trade accounted for the majority of the increase, or 6,100 jobs. Transportation, warehousing and utilities gained 400 jobs, and wholesale trade added 300 jobs.
Government gained 2,800 jobs over the month.
Educational and health services reported the largest employment decline, or 1,300 jobs. Healthcare and social assistance shed 1,400 positions, and educational services added 100 jobs.