Habit Holders Cleared to Sell 14.5M Shares
Thursday, December 17, 2015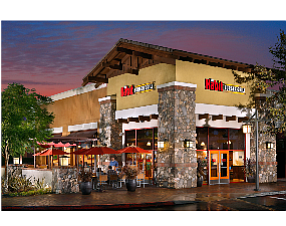 About 50 shareholders in Irvine-based Habit Restaurants Inc. can sell up to 14.5 million shares in the burger chain for up to $23.42 at a total value of about $340 million, according to a U.S. Securities and Exchange filing.
Greenwich, Conn.-based Karp Reilly LLC and its affiliates—which at one time owned a majority of the company—can sell all of its remaining shares under terms of the filing.
Karp Reilly currently controls about 38% of the company and owns the equivalent of about 10 million shares.
Habit cofounder Brent Reichard and affiliates, which control about 2.9 million shares, can sell their holdings in the offering. So can a family trust that's connected to Chief Executive Russ Bendel and controls about 719,000 shares.
Habit Restaurants said Nov. 6 that holders would sell 5 million shares but postponed the offering Nov. 20. That offering was formally withdrawn yesterday.
The company itself isn't selling shares and won't receive proceeds from the transactions. It will have 26 million shares outstanding after the offering. The offering involves converting one class of shares to another but holders aren't required to convert shares or sell them.
Its shares were down 3% in recent trading to $23.28 and a $625 million market cap.