Ex-PIMCO Exec to Give $1.5M to UCI Business School
Tuesday, December 15, 2015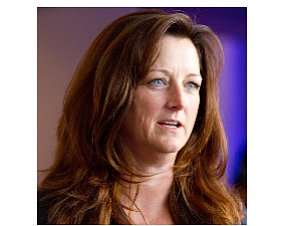 Kristen Monson has pledged to give $1.5 million to the University of California-Irvine's Paul Merage School of Business to help pay for a recently completed second building.
The new building, adding 78,000 square feet to the school, opened in January and cost about $50 million, much of which was paid for with state funding.
Monson graduated from the business school in 1986 and from UCI as an undergraduate in 1982.
She worked for 25 years at Pacific Investment Management Co. in Newport Beach, retiring as an executive vice president in 2012.
The Merage School said it's the largest gift pledged for the school's new building and the largest by a graduate of the business school. The grand terrace at the building will be named for her.
"Her gift represents the single largest philanthropic commitment to date," said Merage Dean Eric Spangenberg in a statement. "It is our collective pleasure to name the Grand Terrace in honor of Kristen."
"My experiences at UCI laid the foundation for my success at PIMCO," Monson said.
She will also become chairperson of the Dean's Advisory Board at the Merage School.