TTM Announces More Job Cuts
Friday, December 11, 2015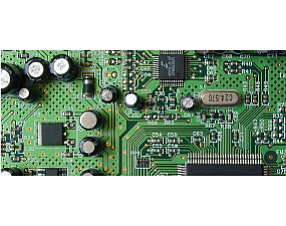 TTM Technologies Inc. today announced it will lay off 80 workers worldwide in a restructuring move, its second significant job-cutting initiative in less than three months.
The Costa Mesa-based printed circuit maker said the move will save about $10 million annually. The company will take a one-time charge of $3 million to $4 million in termination costs and will implement the cuts by the end of March.
The restructuring comes as TTM shifts its operational structure to three primary printed circuit board business lines: Communications and Computing; Automotive, Medical, Industrial and Instrumentation; and Aerospace, Defense and Specialty.
The Electro-Mechanical Solutions segment will be a separate line.
TTM is the largest printed circuit board maker in the U.S. and serves the communications, industrial, medical and consumer electronics sectors. Its largest customers include Apple Inc., Ericsson, Cisco Systems Inc., Huawei Technologies Co. and Juniper Networks Inc.
The Business Journal in late September reported that the company would shutter three manufacturing plants and lay off 550 workers as part of a global integration plan following its $927 million June acquisition of Viasystems Group Inc. in St. Louis.
TTM shares are down 2.2% in afternoon trading to a market value of about $665 million.