PacMerc Replaces Retiring CEO
Thursday, December 10, 2015
Share this article: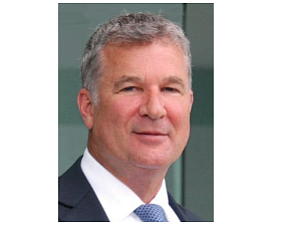 Pacific Mercantile Bancorp in Costa Mesa said commercial banking President Thomas Vertin will replace Chief Executive Steven Buster, effective Jan. 1, after Buster retires at year-end.
Vertin, 62, has been with Pacific Mercantile since 2012, held executive roles at Silicon Valley Bank, and worked at the Irvine-based private equity firm and bank adviser Carpenter & Co., PacMerc's majority owner.
His unit has helped move the bank to a "commercial banking, relationship-based model … growing our customer base of small- and middle-market businesses," said Pacific Mercantile Chairman Edward Carpenter in a statement.
Carpenter said Vertin's Silicon Valley experience would contribute to the bank's growth; Vertin's division also includes an expanding entertainment industry lending operation.
The moves have transitioned PacMerc away from a previous focus on real estate lending.
Carpenter said "the condition of the Bank has improved dramatically" under Buster with "the resolution of a large volume of problem assets, the return to profitability, the termination of legacy bank regulatory enforcement actions and the development of a long-term strategic focus that has positioned the Bank for future growth and profitability.'
Pacific Mercantile is among the largest commercial banks with headquarters in Orange County, with assets of about $1.1 billion as of the end of its third quarter in September.