Volcom Names CEO
Wednesday, December 9, 2015
Share this article: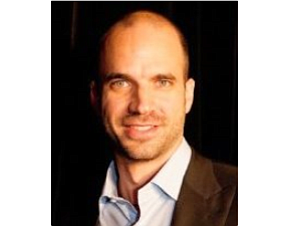 Volcom LLC appointed Todd Hymel as its new chief executive, effective immediately. Hymel replaces Jason Steris, who's leaving the Costa Mesa-based apparel manufacturer after a long tenure.
Hymel is adding the role to his duties as chief executive of the Action Sports Brands division at Kering, Volcom's Paris-based parent company.
"I'd like to warmly thank Jason for all of his hard work, dedication and longstanding friendship," Volcom co-founder and Chairman Richard Woolcott said in a statement. "He did a great job for Volcom and I wish him all the best."
Steris, who joined Volcom in 1993 and was named chief executive in 2012, said he's "proud of what we have built and the many friends I have made along the way. I wish for nothing else but the continued success of our employees, sales reps, team riders and retailers around the world. I am incredibly appreciative of all that I have learned and especially grateful to everyone who supported me over the years and helped make this company one of my greatest joys. I will always root for the continued success of the Stone," he said, making a reference to the company's emblem.

Hymel, a 41-year-old U.S.-French national, moved to Orange County in May to take on "a more active role in the development, expansion and performance of the Volcom and Electric brands worldwide." He joined Kering in 2008 as deputy director of mergers and acquisitions and was appointed chief operating officer of its Sport and Lifestyle Division in 2012.