Supervisors Award $102M Airport Contract
Tuesday, December 8, 2015
Share this article: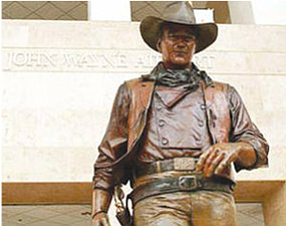 The Orange County Board of Supervisors awarded a $101.8 million contract to Swinerton Builders in Irvine for upgrades at John Wayne Airport.
A vote on the four-year contract was scheduled for the group's Oct. 6 meeting but was delayed so new airport Director Barry Rondinella, who began at JWA on Nov. 13, could review the proposal.
Work is set to begin next year to improve safety, code compliance, and usability of the airport's two older terminals, which opened in 1990; a third terminal opened in 2011.
Work includes paint, carpet, heating and air conditioning work, renovated restrooms, signage, upgraded accessibility required under the Americans with Disabilities Act, and a new service-animal relief area, in addition to retrofitting of the terminals to protect prevent earthquake damage.
The contract budget estimates a cost of $10.4 million this year, $45.6 million next year, $36.7 million in the third year and $9.1 million in the last year of the contract, which concludes in 2019.
Swinerton completed the third terminal's parking structure in 2010 for about $49 million.
Fees and budgeted operating funds will pay for the new work. Rondinella is also able to transfer up to $70 million in bond financing payments, previously authorized but never used, to "reimburse John Wayne Airport for eligible costs" on the projects.
Moody's Investors Service last week maintained an Aa3 ratings on the county's outstanding revenue bonds Series 2009A and 2009B for the airport and said the rating outlook is stable. Moody's said he outstanding amount under these bonds as of June 30 was about $204 million.