July Traffic Jumps at JWA
Monday, August 24, 2015
Share this article: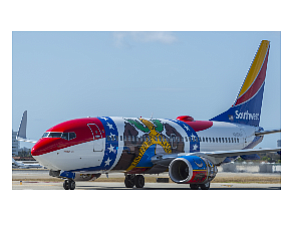 John Wayne Airport said passenger traffic increased nearly 11% in July compared with the same month last year.
The airport saw about 928,000 passengers last month, up from 838,000 year-over-year.
The number of commercial flights grew about 6%, rising to 3,619 in July compared with 3,418 in July of last year.
International passenger traffic was up 25% from 30,200 to 37,700 year-over-year.
International flights increased from 126 to 155, or 23%.
The three busiest airlines at John Wayne Airport in July were Southwest, with about 426,000 passengers; United, with about 121,000; and American with about 120,000.