Habit to Enter Idaho
Thursday, August 13, 2015
Share this article: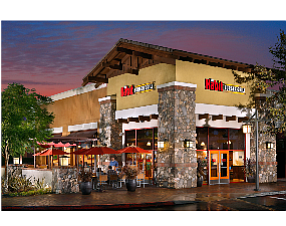 Irvine-based Habit Restaurants Inc. will debut in its seventh state with a restaurant opening this year in Meridian, Idaho, a news report said.
The fast-casual burger chain opened its first sites in Nevada and Florida this year, joining restaurants in Arizona, Utah, New Jersey and—by far its largest presence—California.
There are 12 in Orange County, according to the company's website, and 120 systemwide.
Habit has said it plans to open 26 to 28 company-owned locations this year, along with three to five franchised locations.
The company had about $175 million in systemwide sales last year, up 45% from 2013, according to the Business Journal's list of OC-based restaurant chains.