UCI Physician Receives $3.1M Grant
Originally published August 6, 2015 at 10:19 a.m., updated August 6, 2015 at 11:04 a.m.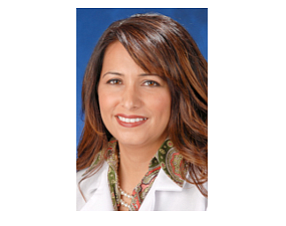 UC Irvine Health, the medical enterprise of the University of California-Irvine, said today that Dr. Shaista Malik received a five-year, $3.1 million grant from the National Institutes of Health's National Heart, Lung and Blood Institute.
Malik, a cardiologist, will study how blood, genetic and imaging tests can predict who will develop heart disease. She was recently appointed director of the university's Susan Samueli Institute for Integrative Medicine.
The study is designed to "lay the foundation for precision medicine in cardiology," Malik said in a statement, adding that results could help establish new methods of identifying people at greatest risk and might benefit from early, preventive treatment.