Juice, Food Chain Sets SoCal Growth
Wednesday, August 5, 2015
Share this article: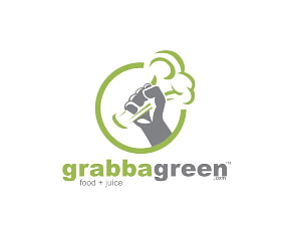 Scottsdale-based fast food and juice chain Grabbagreen said it signed an area developer agreement with Oceanside-based ConeHead Investments Inc. for 95 locations in Southern California, including 15 to 20 restaurants in Orange County.
The move brings Grabbagreen into a competitive market with locals Irvine-based Juice It Up, Santa Ana-based Nekter Juice Bar Inc. and Rancho Santa Margarita-based Bowl of Heaven, along with outsiders such as Jamba Juice, based in Emeryville.
ConeHead principals Greg Ferrell and George Huggins have developed Southern California locations of Cold Stone Creamery and supplements retailer Nutrition Zone USA.
Ferrell set Grabbagreen amid current trends toward more healthful fast food. It offers juice and salads, among other items, at each meal of the day, similar to chains that include Chicago-based Protein Bar and Austin, Tex.-based Snap Kitchen.
Among local companies Nekter has moved in recent store redesigns toward more of a meal-focused rather than juice-only model as well.
Grabbagreen was founded in 2013 by Keely Newman and Kelley Bird; it has three company-owned restaurants in the Phoenix area.
In July it signed Greensboro, N.C.-based Trindel Investments to develop 34 locations in the Carolinas. Trindel also has Cold Stone Creamery locations; Grabbagreen's head of franchise development has worked with Cold Stone.
In June Grabbagreen entered Texas in a 3-unit franchise deal with Richardson, Texas-based 3MUnited LLC.
Franchises cost between $202,000 and $382,000 to open including a franchise fee of $20,000 to $30,000, royalties and marketing are 7% of gross sales, and average unit volumes are $935,000, according to Grabbagreen's website.