Disney, Knott's Owners Post Quarterly Results
Wednesday, August 5, 2015
Share this article: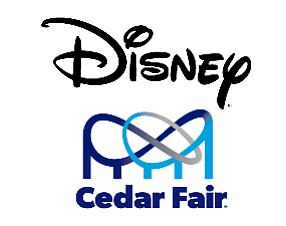 The Walt Disney Co. and Cedar Fair Entertainment Co.—owners respectively of Disneyland Resort and Knott's Berry Farm—posted strong quarterly numbers in reports released after markets closed Tuesday.
Disney's parks and resorts division had 3.7% higher revenue, year-over-year—$4.13 billion vs. $3.98 billion—and its operating income of $922 million was up 9% from $848 million, year-over-year.
Revenue and operating income from parks and resorts were about 25% of the company-wide totals of $13.1 billion in revenue and $4.1 billion in operating income, Disney said.
Sandusky, Ohio-based Cedar Fair said net revenue in its most recent quarter was $377 million, up 4% compared with $363 million in the same period last year.
Cedar Fair owns and operates 15 amusement and water parks and five hotels, and operates a theme park in Gilroy, Calif.