Cox Named to Pasadena Eye Device Maker's Board
Tuesday, August 4, 2015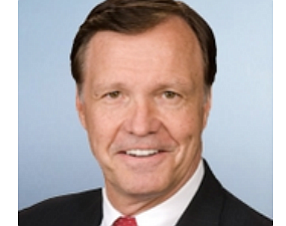 Chris Cox, a former member of the U.S. House of Representatives and chairman of the Securities and Exchange Commission, is a new board member at Pasadena-based Calhoun Vision Inc.
Cox is a partner in the Costa Mesa office of Philadelphia-based law firm Morgan, Lewis & Bockius and serves as president of global strategy firm Morgan Lewis Consulting.
He served 23 years in Washington, including a tenure as White House counsel to President Reagan prior to his time in Congress.
Calhoun produces adjustable intraocular lenses for treating cataracts. The company has executives with OC ties, including Dr. Ron Kurtz, its chief operations officer and Eric Weinberg, its chief commercial officer.
Kurtz and Weinberg co-founded LensX Lasers Inc., which was based in Aliso Viejo and acquired by Alcon Inc., a unit of Novartis AG, in 2010.