New Name for Standard Pacific
Monday, August 3, 2015
Share this article: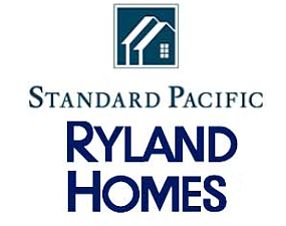 Irvine-based Standard Pacific Corp. will have a new name following its impending acquisition of Ryland Group Inc.
The two homebuilders announced on Monday plans to change their name to CalAtlantic Group Inc. for their combined operations.
The name change will take place once Standard Pacific's combination of operations with Westlake Village-based Ryland is completed this fall, the companies said.
In addition to the CalAtlantic Group name for the parent company, other business lines will be identified to consumers as CalAtlantic Homes, CalAtlantic Mortgage, CalAtlantic Title and CalAtlantic Insurance.
The new company will be traded on the New York Stock Exchange under the ticker symbol CAA.
Standard Pacific and Ryland announced a plan to combine operations in June. The deal will create the fourth largest builder in the U.S. by revenue. The two builders had about $5.1 billion in sales last year.
The deal was described by both companies as a "merger of equals," although Standard Pacific will be the technical acquirer and surviving company in the transaction, and its existing shareholders will retain a 59% stake in the combined enterprise.
A headquarters for the combined companies has not been announced. Prior comments from company executives suggest that CalAtlantic Group could look to establish a new headquarters location on the East Coast.
A move east for the corporate HQ could see the combined operations take on a structure similar to that of Lennar Corp., the No. 2 homebuilder in the U.S. by sales. Lennar has headquarters in Miami but runs much of its day-to-day operations from Aliso Viejo.
"The CalAtlantic Homes name points to the breadth of the new company's footprint expanding from coast to coast and all points in between," Ryland chief executive Larry Nicholson said in a statement.