3 OC Automakers' Sales Up in July
Monday, August 3, 2015
Share this article: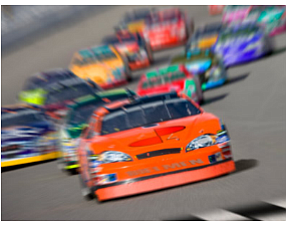 Three of the four Orange County-based automakers beat the national sales pace for new vehicles in July, according to New Jersey-based market researcher Autodata Corp.
U.S. auto sales grew 5.3% last month, adding 1.51 million cars and light trucks, and are on track to reach 17.55 million for the year.
Hyundai Motor America in Fountain Valley sold 71,013 vehicles nationwide, a 6% increase and its best-ever July sales. The automaker's sales so far this year are up 2.5% to 442,163 cars and light trucks.
Kia Motors America Inc. in Irvine reported selling 56,311 cars and SUVs, up 7.7% from a year earlier. Its year-to-date sales total is 367,263, a 5% increase.
"SUVs continue to push the industry, and while Sportage and Sorento were part of that trend, the big news for Kia is that our car line continues to make gains as demonstrated by the Forte compacts' sharp increase in July," Kia Chief Operating Officer Michael Sprague said in a statement.
The automaker sold 7,868 Forte vehicles, up from 5,566 in July 2014.
Mazda North American Operations' 2016 Mazda MX-5 Miata went on sale in July, contributing 1,130 units to the company's total monthly count of 27,157. That's a 7.1% decrease for the Irvine-based automaker. Its year-to-date sales remain about the same as in 2014, with 186,153 vehicles sold.
Cypress-based Mitsubishi Motors North America Inc. sold 7,868 vehicles—a 23.9% increase. The automaker has sold 57,412 so far this year, a 24.8% uptick over the same period in 2014.
U.S. auto dealers have sold 9.59 million vehicles so far this year, a 4.5% increase compared with the same seven-month period last year.