OCVA in China Travel Site Deal
Thursday, April 30, 2015
Share this article: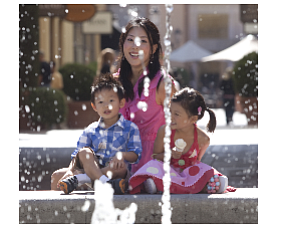 The Orange County Visitors Association said it would launch a presence this month on Ctrip, a Chinese travel and tourism website.
The OCVA expects the new initiative to be rolled out generally at its annual tourism conference Wednesday, May 6, at Disney's Grand Californian Hotel & Spa, with the project fully underway by mid-month.
"We believe there's a great opportunity here," said Ed Fuller, president and chief executive of Irvine-based OCVA.
The group plans to invest $115,000 in the project, which includes a landing page, mobile app advertising, videos, email blasts to Ctrip's 300,000-name mailing list, and advertising among the Chinese travel wesbite's network.
"They're pretty huge in China and we have worked with them before," said a representative for Brand USA, a national group that markets the U.S. as a travel destination and is helping pay for the work.
"We love our destinations out west," the representative said.
Fuller said the value of the project overall was about $460,000.
Other project contributors include Disneyland Resort, the OC/Anaheim Visitor & Convention Bureau, the travel marketing group Newport Beach & Co., South Coast Plaza, about two dozen local hotels, and Ctrip itself, Fuller said.
The project runs through the end of the year.