Bernanke Joins Pimco
Wednesday, April 29, 2015
Share this article: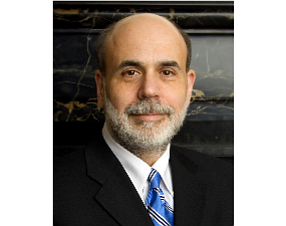 Pacific Investment Management Co. has tapped former Federal Reserve Chairman Ben Bernanke as a senior adviser.
Pimco said Bernanke will contribute his "economic expertise and insights to the firm's investment process" and meet with clients periodically.
Bernanke joins the Newport Beach-based bond fund manager as it continues to see outflows and undergoes an organizational restructuring after the departure of Bill Gross, the firm's cofounder and former chief investment officer. Gross left Pimco in September for smaller rival Janus.
Pimco, headed by Chief Executive Douglas Hodge and Group Chief Investment Officer Daniel Ivascyn, had $1.59 trillion in assets under management as of March 31.