Oakley Taps Raj in Swimwear Deal
Wednesday, April 29, 2015
Share this article: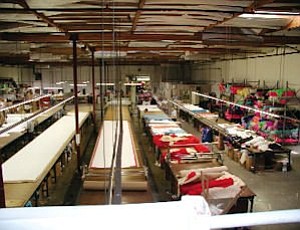 Oakley Inc. selected Raj Manufacturing LLC in Tustin to develop, manufacture and distribute its women's swimwear worldwide.
The Foothill Ranch-based sunglasses and apparel company, part of Italy's Luxottica Group SPA, switched to Raj Manufacturing from Trimera Group in Montreal, which had the licensing deal since 2011.
"We are thrilled to partner with Oakley," Raj President Alex Bhathal said in a statement. "They have built a global lifestyle through product excellence and innovation."
Oakley's 2016 collection, which includes a training line, will feature "eco-friendly fabric with high elasticity" to ensure proper fit, and "correct muscle compression" that allows for better performance, according to Raj.
The swimsuits will be available in October at Oakley stores and on its website, as well as at Raj Manufacturing's retail division, SwimSpot, and major department and specialty stores.
Raj also makes and markets swimwear for Basta Surf, Ella Moss, Splendid, Hurley, Nautica, Reef and other brands.