Kaiser Aluminum Has Mixed Q1
Tuesday, April 28, 2015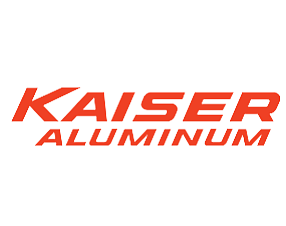 Kaiser Aluminum Corp. beat Wall Street's revenue outlook for the first quarter but fell short on earnings projections.
The Foothill Ranch-based maker of semi-fabricated aluminum products posted a net loss of $292 million, or $16.85 per diluted share, which included a $308 million charge stemming from the removal of the employee union's assets from the company's balance sheet.
Kaiser reported net income of $18 million, or $1.01 per share, excluding the impact of the charge. Analysts expected earnings of $1.03.
The company's revenue increased $12 million, or 6%, from a year earlier to set a record of $197 million. Its net sales totaled $372 million, exceeding analysts' expectations of about $353 million.
Kaiser shapes aluminum into custom pieces for the defense, aviation and auto industries.
Kaiser Chief Executive and President Jack Hockema said in a statement the company had record shipments in several categories.
"We look forward to strong demand growth for our aerospace and automotive applications and further improvement in underlying manufacturing cost efficiencies," Hockema said. He said Kaiser anticipates pricing improvements for certain products in the future.
The company released results after markets closed Tuesday. Shares were down about 1% in midday trading Wednesday to a market value of about $1.4 billion.