Opus Q1 Loans, Deposits Up; Profit Slips
Monday, April 27, 2015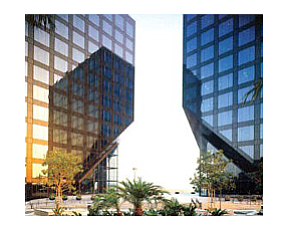 Irvine-based Opus Bank posted $11 million in first-quarter net income, down 16% from the same period a year earlier.
Opus shares were down 0.7% during morning trading, at a market capitalization of about $872 million.
First-quarter net interest income was $41.6 million after provision for loan losses, up 4% year-over-year.
Noninterest income totaled $3.3 million, up 68%.
Noninterest expense during the first quarter included $271,000 professional services expenses in connection with the buy of Commerce Escrow Co. and RPM Investment Inc. Opus said it had a $1.7 million litigation recovery in the first quarter of last year that helped offset noninterest expense.
Opus had $5.6 billion in assets as of March 31, up 38% from a year earlier.
It had about $4.3 billion worth of loans held for investment, up 38% year-over-year.
Deposits totaled $4.3 billion, up 45% year-over-year. Noninterest-bearing deposits made up 19% of the total deposits, compared with 18% a year earlier.
Nonperforming assets accounted for 0.23% of the bank's assets as of March 31, versus 0.29% a year earlier.
Chief Executive Stephen Gordon said the bank's board of directors has approved an increase in its quarterly dividend by 40%, to 7 cents a share.